With pride, honor, and a sense of history knowing this is the continuation of tradition, BENEATH THE SEA presents their LEGEND OF THE SEA for 2016:
PADI AT 50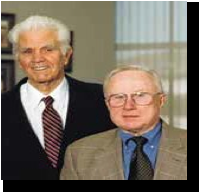 The world's largest scuba diving training organization, PADI was dreamed up in 1966 in Illinois by two friends over a bottle of Johnnie Walker. It's true. John Cronin, a scuba equipment salesman for U.S. Divers, and Ralph Erickson, an educator and swimming instructor, were concerned about the scuba diving industry. They felt that the scuba certification agencies that existed at the time were unpro- fessional, didn't use state-of-the-art instruction, and made it unneces- sarily difficult for people to enter the sport. John and Ralph knew there had to be a safer, easier way for people to learn to breathe underwater. In 1966, John brought a bottle of Johnnie Walker Black Label and $30 US to Ralph's Illinois apartment in Morton Grove. They decided it was time to start a scuba training organization. John insisted that the word "professional" be in the name of the company. Ralph wanted an "association of diving instructors." After a few rounds of Scotch, the acronym PADI was born: Professional Association of Diving Instructors. Their goal – give more people a chance to enjoy the underwater world by offering relevant, instructionally valid scuba diving training to create confident scuba divers who dive regularly. The initial start-up meetings took place at several restaurants in Morton Grove and Niles, Illinois. In a few months, Cronin finished a portion of the basement in his home on Main Street in Niles to become the head- quarters for PADI. He eventually hired his next-door neighbor to be a part time secretary. His son, Brian, stuffed and sealed envelopes. In the early years, PADI grew slowly. In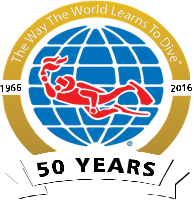 1967, it introduced recreational diving's first diver certification requirements, first advanced diver course and first specialty diver programs. By the late 1960s, PADI had 400 members, but it was still a struggling entity. Cronin went to a huge National Sporting Goods Association show in New York City. While he was there he met with Paul Tzimou- lis, who later became the editor of Skin Diver magazine. Paul suggested that PADI put the diver's picture on the certification card. In 1968, PADI produced the first positive identification certification card with the diver's photograph. It was a strategic move that helped PADI's eventual global recognition. Erickson developed a modular training program and it started to catch on. In 1972, the PADI Open Water Diver certification was launched as the preferred entry-level rating, with twice as many required open water dives as previous courses. In the late 1970s and early '80s, PADI began creating its own integrated, multimedia student and instructor educational materials for each course. This development spawned an incredible growth period for PADI and made it unique from other agencies. In 2003, John Cronin passed away. His friend and PADI co-founder, Ralph Erickson, passed away three years later. They proud- ly carried PADI's torch for many years before they confidently put it in the hands of today's generation of PADI professionals, who continue to introduce the world to scuba diving..