BENEATH THE SEA PROUDLY HONORS THEIR NORTHEAST DIVING PIONEER: Ed Betts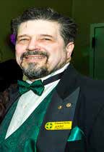 Ed Betts formed American Nitrox Divers International, Ltd. (ANDI) in January, 1988. He is Executive Director of ANDI and has authored numerous published articles, instruc- tor manuals and student text books which include the world's first textbooks for oxygen cleaning for scuba systems; textbooks on oxygen handling and blending of breathing gases; articles on a variety of diving and medical and hyperbaric research. A list of textbooks are on the ANDI website. The books and instructor manuals are available in over 15 languages.
Ed also cofounded Island Scuba Centers, Inc. (ANDI # 1), of Freeport, New York in 1968. When Island Scuba Centers closed in 1997, it was Long Island's oldest full-service scuba facility and one of the world's first "high tech" dive centers.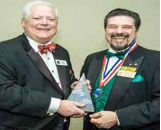 Ed has extensive experience as a practical engineer and designs and installs specialty gas delivery systems and hyperbaric chambers. Some of the projects he worked on were the Sikorsky CH-53-A helicopter and the Lear Jet de-icing/ anti-icing systems. During the period of 1984 - 1987 Ed engineered, fabricated and installed on site, a high pressure, ultra-dry, ultra-pure gas distribution system for The Peoples Republic of China, for their high-tech space optics program. The project included training of their staff in the U.S.A. during 1986. Ed frequently consults in the area of hyperbaric, gas production and distribution systems and diving equipment design.
It was through Ed's efforts and business acumen that so many of the standards and procedures that were developed by ANDI are now standard practices in the diving industry of today. In addition, Ed was the first individual to introduce SafeAir®, technical and rebreather diving to many parts of the world.
Ed's diving experiences started in 1963 and included 10 years experience as a charter boat captain and master of a salvage/research vessel. With over 30 years of teaching experience, Ed is a multi-agency certified Instructor Trainer. Ed was the first individual to introduce technical diving and rebreather diving to the Middle East and is responsible for the growth of many countries tech diving communities.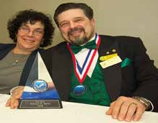 Ed has had the privilege to train some of the world's top diving educators and has personally certified over 3,300 students in a variety of levels. As one of the first in the world to train recreational / technical Tri-Mix divers, Ed has introduced alternate breathing gas technology to many parts of the world and has been working to do the same for rebreather systems.
In 2009 Ed became a Beneath the Sea Diver of the Year in Education recognizing his extensive contribution in the fields of commercial and sport diving. This year Ed is being recognized by Beneath the Sea's Northeast Diving community for the safety and the div- ing pleasure his contributions to the sport have given them.